Homemade Vanilla ice cream is a delightful dessert to enjoy all year round. The perfect summer treat everyone loves is right at your finger tips. With just 3 main ingredients you can make the best tasting homemade vanilla ice cream ever and guess what? You don't even need an ice cream machine and you will get the creamiest vanilla ice cream that's even better than store bought. Yippee!
Homemade Vanilla Ice cream
Vanilla is the most common flavor around and is used in almost anything yummy. It's a 'can't go wrong flavor'. Most people if not everyone loves vanilla flavored desserts.
If you are making a desert for a group of people and you are not sure what their choices are, vanilla is your best bet.
Vanilla ice cream is easy to make and in this recipe I will be showing you how to make homemade ice cream without an ice cream maker. Yes you heard right you don't need to have an ice cream machine to make some ice cream.
This method of making ice cream is known as the no churn method.
The three ingredients needed to make homemade Ice cream
No kidding this homemade vanilla ice cream requires just 4 ingredients which doesn't include eggs. Great for people with egg allergies. They are:
* You can shelf stable heavy whipping cream (linked above) or the regular heavy cream in the cold section in the grocery stores. If you are using the shelf stable type, make sure to refrigerate it for at least 6 hours before whipping.
** Linked above is the real vanilla extract but any vanilla extract work with this recipe, real or imitation. If you want to use imitation vanilla extract I highly recommend the Wilton Clear imitation vanilla.
It's the best imitation vanilla extract in my opinion and I have used it for years (not sponsored)
How to make homemade vanilla ice cream with step by step photos.
This recipe will serve as a base for all the no churn ice cream recipes you need to make. It is an easily adaptable recipe with lots of options when it comes to add ins.
I use this recipe as a base for my chocolate ice cream, cookies and cream ice cream, strawberry ice cream, mint chocolate chip ice cream. The possibilities are endless. You are limited only by your own imagination.
Below is an overview of how to make homemade ice cream. Check the recipe card further down the page for full recipe and instructions. And don't forget to watch the video.
Chill your mixing bowl, add cold heavy whipping cream to the cold bowl and start whipping using the whisk attachment of a mixer.
When medium peaks form, add vanilla extract, salt and sweetened condensed milk. Fold in to combine.
Heads up, You will be needing an electric hand mixer or a stand mixer except you have super speed powers like the flash in the TV series with the same name. I totally love that show.
One of the reasons I get excited making this no churn ice cream is because I am an unapologetic kitchen equipment junkie. So far I have been able to stop myself from buying an ice cream maker
I am so proud of myself that I haven't given in to the urge to get one because with this ice cream, who needs an ice cream maker.
If you want to make the kind of ice cream that requires the use of custard ( egg and milk cooked and cooled) you definitely will be needing an ice cream maker.
This recipe is easily adaptable and as summer is well on its way. Frozen treats will be an absolute delight for you and your family.
Quick tips to help you make the best homemade vanilla
For best results use a hand mixer.
Chill your utensils ( mixing bowl, whisk attachment) for at least 30 mins in the freezer.
Make sure your whipping cream is chilled too.
For now let me keep working on saving myself some bucks. Hope I don't give in tomorrow 😂
Love Ice cream? Check out these other ice ream recipes below.
Hope you get to try this easy recipe. If you make this recipe tag @mydiasporakitchen on instagram I would love to see your beautiful creations.
love,
Chichi
Click here to pin the best homemade vanilla ice cream

No Churn Vanilla Ice cream
Ingredients
2

cups

cold Heavy cream

14

oz

sweetened condensed milk

1

tablespoon

vanilla extract

⅛

teaspoon

salt
Instructions
In a cold mixing bowl pour in the sweetened condensed milk, cold heavy cream, salt and vanilla extract.

Whisk for 4 minutes start with medium speed for a minute, then whip on high for the remaining 3 minutes.

Be careful not to over whip because if you do you will be making butter.

Transfer ice cream into a 2 Quart container and freeze for 6 to 8 hrs or overnight.

Serve with any topping of your choice . Your options are endless- sprinkles, syrups, crushed nuts, chocolate and the list goes on

Making no churn vanilla ice cream No churn vanilla ice cream
Notes
Tips for success:
Put the mixer bowl and whisk in the freezer for 15 mins before you start.
I prefer to mix all my ingredients at the beginning because I find the icecream turns out fluffier. Some people prefer to whip the cream first then fold in the condensed milk gradually but it doesn't come out as fluffy.
Whipping all the ingredients together reduces the risk of overwhipping and forming butter. That is not to say you shouldn't watch it closely. You should keep your eagles eye on.
If you happen to over whip which is evident by the milk fat separating from the liquid, stop whipping, add another fresh cold heavy cream to it and whip it will come together again.
When storing in the freezer, line with cling film making sure the cling film touches the ice cream so as to expel any trapped air. Then cover with the container's cover.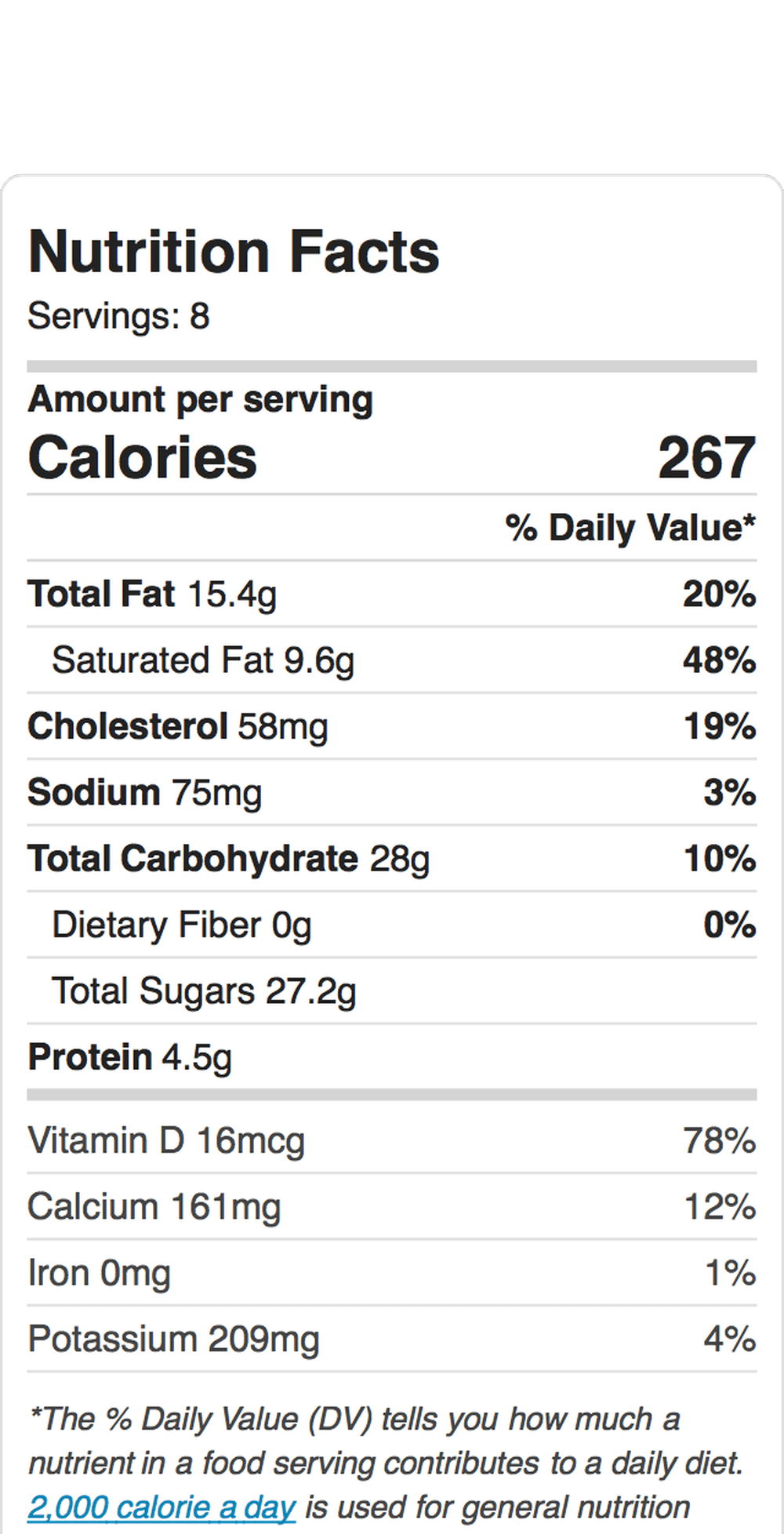 Nutrition
Subscribe to my YouTube Channel
Subscibe to My Diaspora Kitchen on YouTube for detailed videos. Remember to click the bell icon to get notified about new videos!