A Nigerian stew base also called Pepper mix is a very important condiment in the African Kitchen. Having a well blended stew base makes for the best African stews and soups and saves you a lot of time in the kitchen. It's the trick to getting dinner on the table in less time and this dear friends is the only stew base you will be needing for most Nigerian Recipes. Think Soups, stews, Jollof Recipes, beans and meats.
What is Nigerian Stew base?
This Nigerian stew base is also used in other west African countries so it can equally be referred to as African stew base. What is it exactly? It's a blend of tomatoes, red bell peppers onions and hot peppers that is roasted and blended or blended and cooked to reduce moisture then stored for later use.
It is also referred to as Pepper mix or blend. It is then used to cook stews, Jollof rice etc
Ingredients needed to make this recipe
Depending on the type of base you are making you would need the following ingredients.
For Standard stew base
Red Bell peppers
Hot peppers like habenero
Onions
Garlic
Tomatoes
For Ofada Stew base:
Red bell peppers
Hot peppers
Onions
Garlic
For Ayamase stew base:
Green bell peppers
Hot peppers
Onions
Garlic
How to make Stew base
This African stew base can be made in 3 different ways and I will be sharing them all with you.
Roasting method: This is my preferred method because it gives the stew a nice flavor and is a hands free method. Which means I don't have to stir stir stir or watch watch watch while it cooks. All you need to do is wash your ingredients, cut up into chunks. Spread on a baking sheet and roast in the oven for 45 mins to an hour then blend in a good blender and store for later use.
Blend and boil method: This is the most common method in fact this is exactly how my mom made it while I was growing up. All you need to do is wash and cut up the ingredients and blend till smooth then boil till all moisture is evaporated then use it store for later.
Boil and blend method: Some people swear by this method. However this is not a method I use often and is used mainly for a stew base that has fresh tomatoes in it. In this method, you wash and cut up the ingredients transfer to a pot and cook till most of the juices released by the tomatoes is absorbed, then you blend and use or store for later.
How to make Nigerian Stew with a stew base
Making stew with a stew base saves ting because it cuts off the time you need to make the stew base. This is the base I use for my Beef Stew, Chicken stew, Ayamase stew, Ofada stew, Tomato free stew, African Oxtail stew etc.
To make this into stew, all you need is meat stock, onions, oil and meats (preferably cooked and fried or grilled)
Step 1: Mix meat stock and stew base in a pot and bring to boil then lower to a simmer.
Step 2: Sauté onion in oil. Pour oil and onions into the stew base and meat stock mix. Stir, taste for seasoning and adjust accordingly.
Step 3: Let stew simmer till some oil surfaces on top then add cooked meats and let it warm through.
Step 4: Serve and enjoy with some white rice, beans, fried plantains or mix of all three.
Make ahead, How to store and how to use.
The aim of this post is to save you time so yes this can be made ahead and frozen for up to six months. I wouldn't recommend storing in the refrigerator for more than 3 days.
To store, let the purée cool down completely then scoop into portioned plastic containers of freezer bags and stored in the freezer.
This can be stored in mason jars on the counter (DISCLAIMER) provided the purée has been cooked till all moisture has been absorbed, then sterilize your mason jars by boiling. Pour that stew base into the sterilized jar while hot, then cover tightly and boil in water bath. Check out this blog for how to can food.
After successfully canning the stew base it can stay in the counter for up to a month provided it's tightly sealed and unopened. Once opened use all portions or transfer unused portions to the refrigerator.
You can use African Stew base for the recipes below and more.
Jollof Rice: This west African staple couldn't be better complimented Witt the stew base. It makes cooking Jollof rice a breeze.
Meatball sauce: This is similar to making beef stew which one of the reasons I usually have stew base in my freezer. To whip up stew anytime I want to.
Jollof Spaghetti: A great and fresh addition to your Jollof spaghetti when you don't want to use store bought tomato sauce or paste.
Kale spaghetti and meat balls: An easy Jollof recipe with a much needed green veggie twist
Slumgullion: There is a reason why this recipe is a winner. TBH who doesn't love a comforting dish of ground beef and pasta? A nice stew base can easily replace the tomato sauce used in that recipe.
Gizdodo: Yummy fried plantains and gizzards in sauce. The sauce can be made using a stew base.
Poulet DG: A Cameroonian recipe Similar to Gizdodo but this is made with whole chicken parts not gizzards. Recipe coming soon.
Did you find this post helpful? Remember to share with your family and friends and in your favorite Facebook group so others can enjoy it too.
Love,
Stay up to date with My Diaspora Kitchen onFacebook|Instagram| Pinterest | Twitter| bloglovin|OR You can get weekly recipes sent to your inbox for FREE.
Stew base for most Nigerian Recipes
This is the Stew base you will need for most Nigerian recipes. If you have this readily available, it could save you tonnes of time.
Ingredients
For the Red stew base
10

Large red bell peppers

5

Medium tomatoes

3

medium

onions

1

thumb of fresh ginger

3

habanero peppers

4

cloves

of garlic
For the green stew base
15

Large green bell peppers

3

habanero peppers

(preferably green)

3

Medium

onions

4

cloves

garlic
Instructions
Boiling method:
Wash all the ingredients, deseed the red bell peppers or the green as the car may be. Leave the habanero peppers whole

Cut up into smaller pieces, blend till smooth.

Transfer blended mixture into a pot. Boil till most of the liquid evaporates and it becomes thick.

Turn off heat and leave pot slightly open

Allow to cool completely

Divide into bowls and freeze till you are ready to use.
Roasting method:
Preheat your oven to 400 F / 204 C

Wash, deseed and cut up ingredients as stated above. Leave the hot peppers whole.

Spread all on a baking sheet lined with parchment paper.

Slide it into the preheated oven and roast for 45 mins rotating the baking sheet halfway through the baking time to help with even roasting. Some pieces may blacken a bit don't worry as long as it's not a lot, it won't affect the taste of your stew base.

After 45 mins turn off heat of oven and let the ingredients cool off in the oven.

When it is cooled, blend with as little water as possible.

Divide into bowls and freeze for later.
Notes
Helpful Tips
For the boiling method, when blending the ingredients prior to boiling, blend with as little water as possible. Here is how you can achieve this; for the first blending, add enough water to blend the ingredients till smooth. Then pour half or blended mix into the pot, add another set of cut up ingredients into the other half of blended mixture in the blender cup blend again till smooth. Repeat till al is blended up. When you begin to boil the puréed mix, leave the pot open, it helps the liquid to evaporate faster.
Kindly note that the nutrition info below is for the red stew base.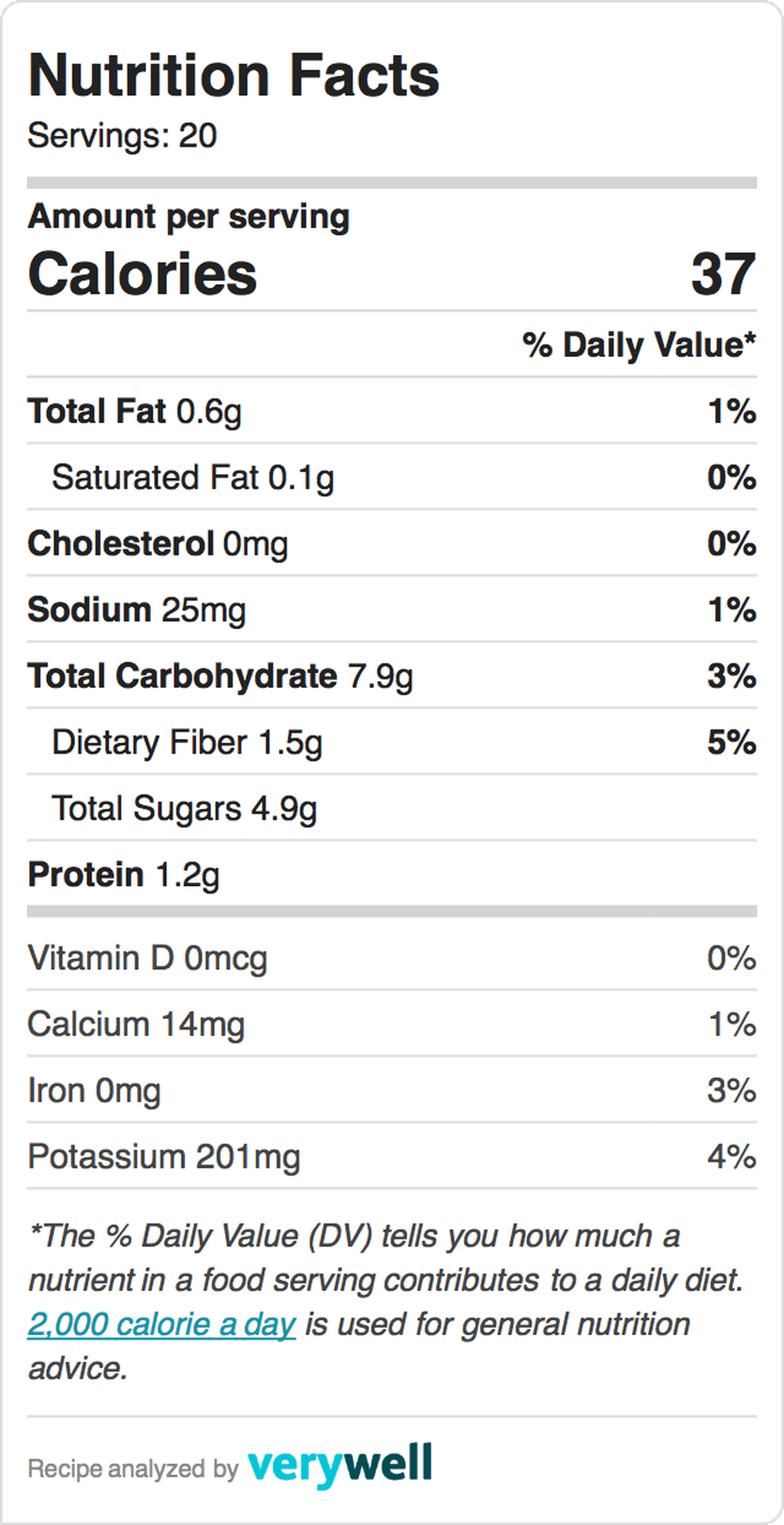 Nutrition
Subscribe to my YouTube Channel
Subscibe to My Diaspora Kitchen on YouTube for detailed videos. Remember to click the bell icon to get notified about new videos!