Avocado ice cream that's homemade, without an ice cream machine, rich in healthy fats and tastes absolutely dreamy. This creamy avocado ice cream recipe is ready in less that 15 mins.
Just serve as soft serve or freeze for up to 6 hrs for a firmer texture. Are you ready to make this homemade no churn ice cream? Read along so you don't miss the step by step photos in this recipe.
Avocado Ice cream Recipe
I know the sound of Avocado ice cream may sound weird to some people me included but when you try this recipe you would understand why it's a rave in many Mexican homes. It is yummy.
Avocados are a favorite around here especially for hubby and the girls. Making avocado ice cream didn't take much convincing for them to try it. In fact they were excited.
What is an Avocado?
An avocado also called avocado pear or alligator pear is a fruit from the berry family with one large seed. They are pear shaped or egg shaped with light to dark green thick skin. They have a light green fleshy meat which is eaten with relish by avocado lovers.
Is Avocado healthy? Health Benefits of Avocado
The health benefits of Avocados kind of Bump up the profile of this ice cream. Because of its amazing benefits, when you are not making avocado ice cream, you can easily incorporate avocados into salads like this Cobb salad, make it into a dip, hello guacamole, or eaten as is with a sprinkle of salt
Whatever you do enjoy avocados with relish your body will thank you for it. Below are some of these health benefits.
Avocados are rich in antioxidants which can be beneficial in the prevention of cancer.
They are an excellent source of potassium
Avocados are rich in fiber, this helps to keep you full for longer
They may help maintain blood sugar.
How many calories in an avocado
The Calories in avocados may vary by size. 1 medium avocado has 250 calories 23g of healthy fat. Based on this, half of a medium avocado would have 125 calories and 11.5g of healthy fats.
What does an Avocado or Avocado Ice cream taste like.
Avocados have a creamy rich and unique taste. The taste of avocados in this ice cream is barely noticeable. It would definitely please everyone's palate.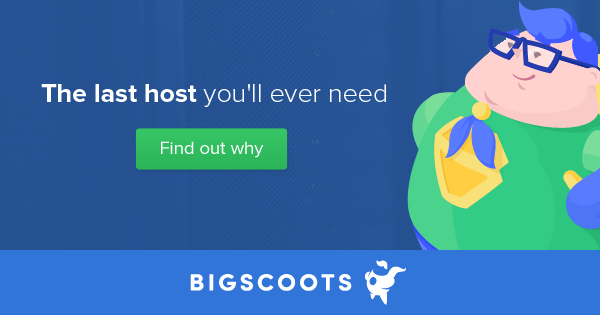 Where can I buy avocado ice cream?
Can you buy Avocado Ice cream? Yes you can buy avocado ice cream online or in your favorite grocery store like Whole Foods.
Cado ice cream is the popular and probably the only commercially produced avocado ice cream. I have heard good reviews but I haven't tried it myself. It comes in about 3 different flavors and it's dairy free.
With this recipe you won't need to buy avocado ice cream again. (except you are Vegan or can't eat dairy. I share how to make this homemade avocado ice cream dairy free further down this post)
How to make Avocado Ice cream + ingredients list
This is an overview of the recipe, measurements and full instructions are in the recipe card below
Avocado Ice cream is easy to make and I love to use my favorite no churn ice cream base to make it. You will need
Vanilla Extract
Lemon juice (optional)
Blend the chopped avocado with the sweetened condensed milk, salt, vanilla extract and set aside (Pic 1 & 2)
Whip the heavy cream to medium peaks (Pic 3 & 4)
Add blended avocado mix to whipped cream and fold in gently. (Pic 5 & 6)
Transfer to a loaf pan or freezer safe bowl, cover with cling film making sure the cling film in touching the ice cream then freeze (Pic 7 & 8)
Dig in (Pic 9)
How to make vegan / dairy free avocado ice cream
Making vegan avocado ice cream will need different ingredients. These ingredients include;
2 avocados
Coconut cream from top of 1 can of coconut milk that has been refrigerated overnight.
½ cup sugar or ¼ cup maple syrup
1 tablespoon lemon juice
2 ripe bananas cut up and frozen
Blend all ingredients in a powerful blender and freeze.
How to cut an avocado
Avocados have a huge seed in the middle that shouldn't be cut through. The way you cut an avocado may differ depending on what you are making with it.
If you are making salads you would want to cut it into pretty slices or cubes. If you are making ice cream or smoothies, being pretty isn't what you are looking for since you would be blending it anyway.
So here is how to cut an avocado
With a sharp knife, slice the avocado lengthwise till you feel the knife hit the pit then rotate the avocado while the knife is steady to make a cut all round the pit until you get to where you started. Twist to separate the two halves.
Hit the pit with the sharp edge of the knife then twist the knife to remove it.
If dicing, score the fleshy part of the avocado both vertically and horizontally to make square be careful not to pierce the skin. Gently scoop out with a spoon
If slicing, gently scoop out and slice pit side down.
If blending simply scoop out with a spoon and blend.
What type of Avocados do I use for this recipe
Ripe and firm avocados are best for ice cream, salads and smoothies. I like to use the Hass specie. Avocados move from not to over ripe so fast so you need to know when to catch them.
When buying avocados I prefer to buy the ones that are not soft at all when pressed. This way I know that in the next two to three days they will get ripe enough but not mushy. Never buy a soft to touch avocado except you intend to use it within a day.
How to store Avocado ice cream and how long will it keep.
Avocado ice cream is best stored in an ice cream bowl in the freezer. It is best consumed within 2 weeks.
One good thing about no churn ice cream is that they refreeze without change in texture unlike store bought ice cream. Which means if it melts abs you refreeze, the texture stays the same.
Love homemade ice cream? I do too and I have more to share, check them out below
Other Avocado Recipes
Avocado Tomato Salad
Guacamole
Cobb Salad
Avocado Toast
Hope my little avocado guide will inspire you to incorporate avocados in your diet and make some avocado ice cream any time of the year and not just to celebrate Cinco de Mayo.
Did you find the post helpful, leave me a comment and share the link to this post with your family and friends and in your favorite Facebook group.
Love,
Hungry For More? Sign up for my Newsletter and follow along on Instagram, Pinterest and Facebook for the latest updates!
PS: Enjoyed this Recipe? Share it so others can enjoy it too. Thank you 😊
Click here to Pin this Avocado Ice cream for later.
★ Did you make this recipe? Awesome! Please rate it by clicking the stars ⭐️ ⭐️ ⭐️ ⭐️ ⭐️ below!
Avocado Ice cream
Avocado ice cream that's rich in healthy fats and tastes dreamy. This creamy avocado ice cream recipe is ready in less that 15 mins.
Ingredients
2

medium

Avocados pitted and spooned out

2

cups

Cold heavy cream

14

oz

Sweetened Condensed milk

⅛

teaspoon

salt

2

teaspoons

vanilla extract

1

Tablespoon

Lemon juice

optional
Instructions
Put avocado, sweetened condensed milk, salt and vanilla extract, blend till smooth then set aside.

Whip heavy cream till medium to stiff peaks form.

Fold the avocado blend into the whipped cream gently till well incorporated

Transfer ice cream to a loaf pan or an ice cream container, cover the ice cream with cling film making sure the cling film touches the surface of the ice cream to keep air out and prevent formation ice crystals.

Freeze for up to 6 hrs
Notes
Read through post for how to make Vegan/dairy free alternative.
Just ripe avocadoes that are not too mushy is best for this recipe.
Don't skip the the cling film step especially if your freezer container doesn't have a cover
The lemon juice is optional, I rarely use it
If you are not an avocado fan and you are worried the taste of avocados in this recipe may be overpowering, don't it's not. But to make you more comfortable to give it a try, you can start with one avocado and work up to two.
Nutrition
Subscribe to my YouTube Channel
Subscibe to My Diaspora Kitchen on YouTube for detailed videos. Remember to click the bell icon to get notified about new videos!